SOUTH AMERICA LEADING CULINARY DESTINATION - WTA
World Travel Awards 2012, 2013 y 2014.
It is noteworthy that Peruvian cuisine is recognized throughout the world, and remarkable that it is a source of recognition and awards for Peru year after year. In 2012, 2013 and 2014, Peru has managed to win the award for South America Leading Culinary Destination, granted by World Travel Awards.
The World Travel Awards (WTA) recognize and celebrate excellence in the tourism and travel industry worldwide. Nominations are made on the basis of well-supported recommendations made by professionals in the tourism industry. All winners are chosen through an online vote.
Continue reading:
http://www.peru.travel/what-to-do/peru-of-today/food/awards/south-america-leading-culinary-destination.aspx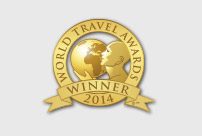 No comments
Leave a reply